What is the cost of web

 

designing?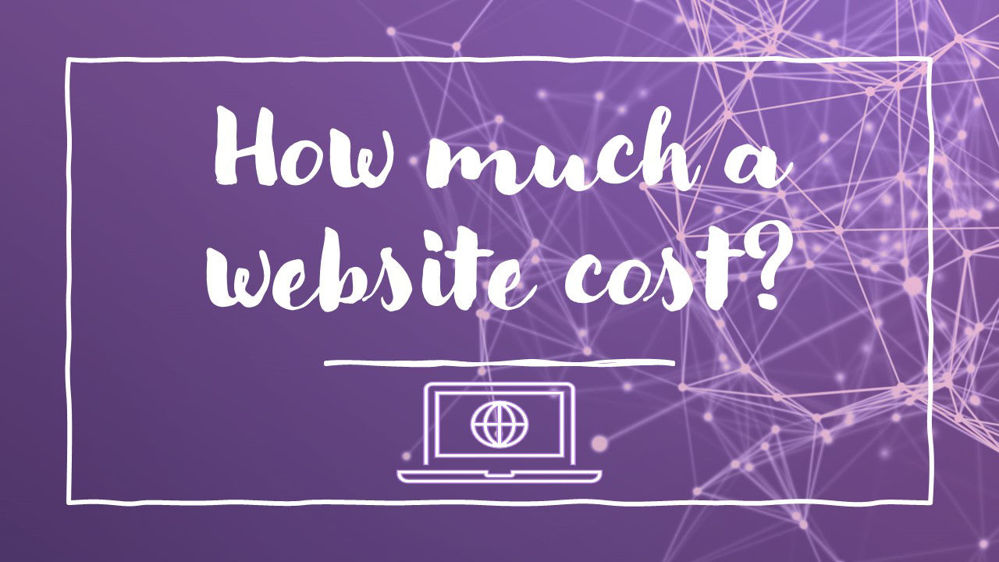 How much is the website going to cost? The most common query people have when they are planning to go to a company for website designing for their business(small/big). So today I will be discussing with you the most important factors which decide the website designing final cost. With this post, you will be able to decide what things you want in your website if you have a budget issue or if you need any type of special customization requirement. 
When it comes to website costing, there are certain questions that you need to ask yourself or do research before going for it. 
1.Do you have a domain or need to buy one? 
2.Do you have a logo? 
3.What type of website do you want (single page or multi-page)  
4.How many pages do you want (in the case of the multi-page website)? 
5.Any special features you need? 
6.Do you need a highly modern and beautiful looking website? 
7.Hosting services? 
8.Support and maintenance services 
9.Do you have the content for the website/ do you need content generation services? 
Let us go one by one to each aspect of the website, which determines its cost.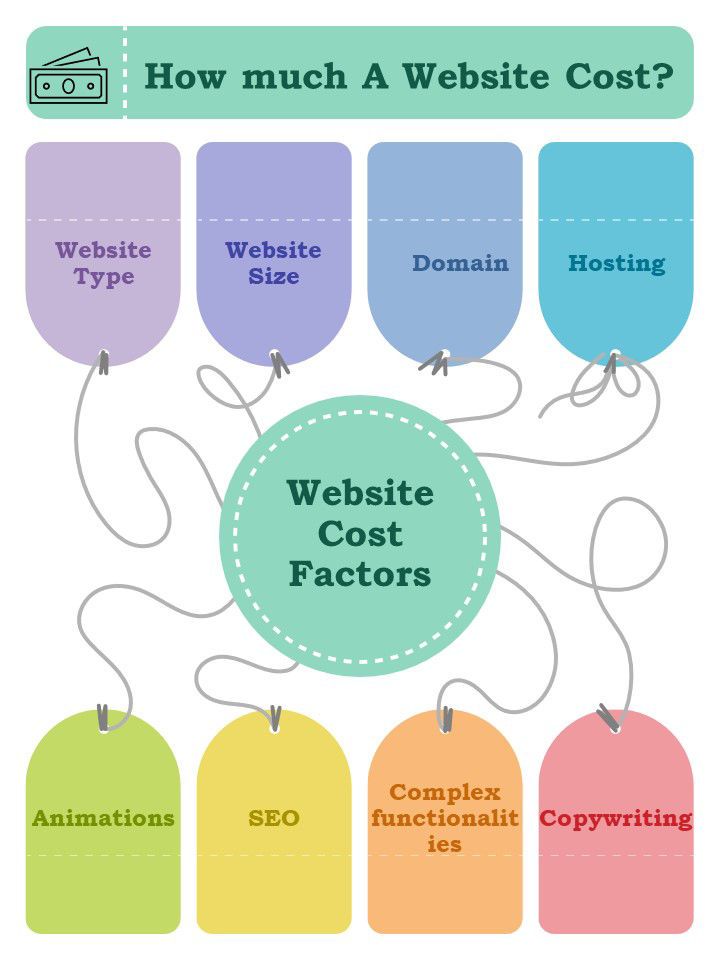 Domain Name
In a website, the domain is the first thing that you buy for your business/company. Now let us explain what a domain is? for those who do not know anything about it.
A domain name is your website name. It is an address where Internet users can reach your website.
For example, our company name is Clanstech and the domain name is Clanstech.com
Therefore, the first factor which contributes to website designing is the domain cost.  Suppose you go for website designing to Clanstech, if you have the domain, the company will use that, or if you don't have it, Clanstech will help you to buy it.
Website Type
There are two types of websites, single page, and multi-page.
Single page websites are cheaper, but they are mainly good for portfolio purposes.
A multi-page website is a bit expensive than single page application. Thus, what is your requirement it depends on that?
In case you are looking for one-page website development services. Clanstech has many custom made HTML5 templates for you or can help you buy third-party templates from other sources and develop a website around that.
Website Size/ How large a website you want?
The number of web pages is the main costing factor in website designing. The more the number of pages more the cost. Usually, a basic website package includes 10 web pages, which is a great point to start if you are on a tight budget. Clanstech has website designing packages for every budget.
SSL Certificate
SSL (Secure Sockets Layer) certificates are what enable websites to move from HTTP to HTTPS.  There are different types of SSL certificates with different costs. You can checkout GoDaddy, AccuWebhosting, and other services for SSL packages. Like the domain, this also adds to website cost.
Customization / Complex functionalities
Another important factor is how complex your website need is and how many functionalities do you need according to your business size and necessities.
Now, we will talk about a few customizations and complex functionalities a website can have, which increases the website cost.
a) Payment Gateway Integration: Assume that your business provides a service or product, and you want that the customer should pay online. So, for this, you need to integrate a payment gateway in your website.
b) E-commerce Integration:  Suppose, you want to integrate your online e-commerce store to your company/business website then it will surely take lots of time and energy from the developer which ultimately increases the cost. In case you have the exact requirement, Clanstech will be happy to help as we are a leading company providing website designing services at a pocket-friendly price.
c) Highly Animated Effects: With the help of HTML and CSS3 animations are in trend these days. But creating those animation takes more time for the development team. Hence more time the team spends, the more money you need to pay.
d) SEO Integration: SEO stands for search engine optimization, which is responsible for the ranking of the website on google. When a developer designs a website, he optimizes the website with SEO friendly content structure. But if you are redesigning a website and changing the content. It surely needs content optimization which will raise the cost.
Hosting Services
Web hosting is a service that allows organizations and people to post a website or web page on the Internet. A web host, or web hosting service provider, is a business that provides the technologies and services needed for the website or webpage to be viewed on the Internet.
So, hosting service is also a very essential factor for website designing costing.
Content Generation/ Copywriting
If you don't have the right content for the website which can convert (higher conversion rate) then you also need to include the cost of content generation or copywriting services. Which also influence the total price of the website. Clanstech is providing content generation services which can lead to more conversion and increase the organic ranking on google of your website.
In case you are looking for website designing services please check out our packages and send us an email at [email protected] if you have any queries.